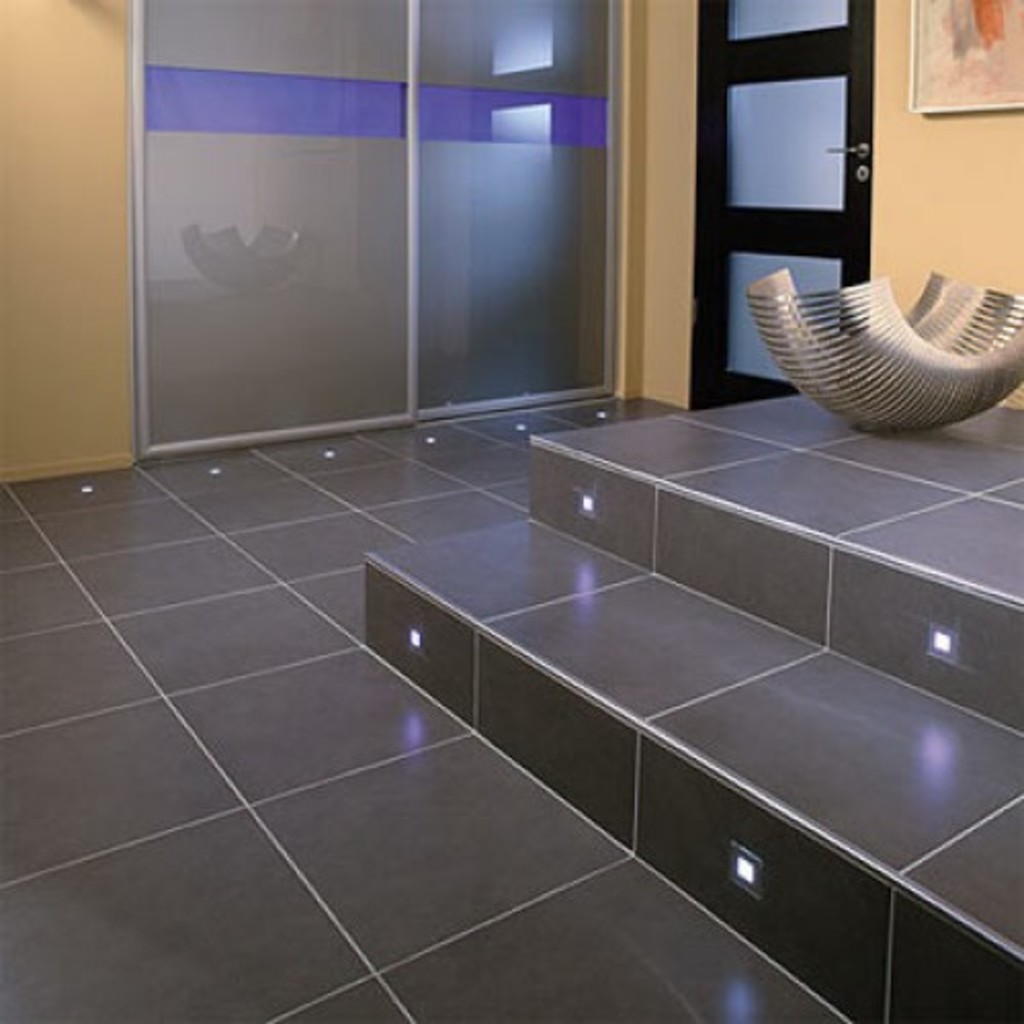 Tile is a beautiful element to have in any house. It's a great material for many different areas of your home, from flooring to tile countertops and backsplashes. If you want to spruce up a room by adding tile floors or want to create some visual pizzazz with a new kitchen backsplash, The Hardwood Guys is here to help. Our tile contractors have experience with a wide range of different tile installation projects and can offer you durable, attractive tile flooring, kitchen tile, bathroom tile, and more. When you're ready to improve your home with the addition of tile, you can count on us to deliver professional results. Call or e-mail our tile contractor team right away to discuss your options for tile floor installation.
At The Hardwood Guys, our tile installation specialists are equipped with over 15 years of hands-on training plus some of the most powerful tools in the industry, enabling us to deliver top-quality results time and time again. Whether you're looking for porcelain tile contractors or ceramic tile contractors, you can count on our vast knowledge of various tile modifications and applications to complete your vision. Our tile installers can work with:
Ceramic
Porcelain
Marble
Granite
Slate
And more!
Whether you want to add some flare to your shower walls or add a backsplash above your kitchen countertops, call the professional tile installers at The Hardwood Guys. We'll work with you to determine exactly what you want from your tile installation, and we'll deliver truly magnificent work that lasts. In fact, we back all of our work with a one-year labor warranty! When you work with our tile contractor team, you can rest assured that you're receiving some of the best craftsmanship in Fairfield. 
Cozy Tile Floor Installation With Nuheat™
While tile installation keeps any interior space looking sleek and clean, it presents one major challenge: keeping your floors warm. Especially during the cold winter months here in Connecticut, tile floors can be quite a shock to your bare feet first thing in the morning. That's why the tile contractors at The Hardwood Guys are available to install Nuheat floor heating systems. A state-of-the-art system that delivers radiant electric heat underneath your tiles, it's the perfect complement to any tile floor installation. Nuheat mats are installed on top of the subfloor, right beneath the tiles, and distribute heat evenly across your floors. With these floor heating systems, you'll be able to enjoy the utmost comfort and luxury from your tile floor installation.
Laying tile is a delicate process, and it's not something that you'll want to entrust to just any tile installers. Tile that is badly installed can easily break and end up costing you a ton of money in repair or replacement costs. For results that you can depend on, contact The Hardwood Guys. Our natural stone and ceramic tile contractors fully licensed, bonded, and insured, and we're committed to providing every customer with high-quality results. Call now for a free tile installation estimate!